Saving County Budgets,
One Jail at a Time.
Correctional Recovery is the Leader in Correctional Healthcare Solutions.
We offer opportunities for health benefits savings, without sacrificing the quality of inmate health care. Our assortment of products, plans and services offer customizable programs that optimize your organization's financial performance and invoke extraordinary health results.
Correctional Recovery is your leader in reducing the costs of expensive inmate medical care.
Many counties see inmate healthcare dissipate as much as one-third of the county budget, indisputably costing millions of dollars every year. The undue costs continue to rise, resulting in many counties facing tremendous budgetary dilemmas; that ultimately result in financial hardship for counties.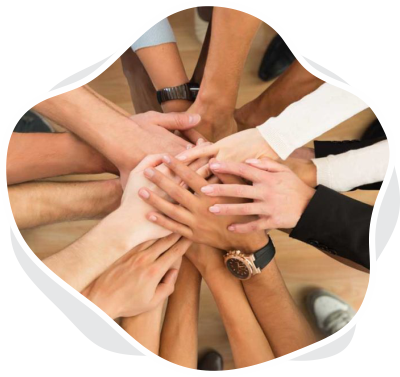 We can help through Asset Recovery or Asset Management.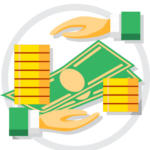 Asset Recovery is the process of recouping funds that have been spent out of a county budget for inmate healthcare.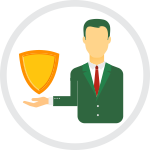 Asset Management is a proactive method of saving county jails money on expensive inmate healthcare. We manage and process medical claims on the front end rather than on the back end.
Why does this matter to you?
Correctional Recovery's sole focus is 'Savings' for county jails. The rest is just collateral value.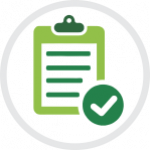 Reduce Risk and Liability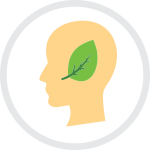 What our Clients have to say
"The Oceana County Sheriff's Office began using Correctional Recovery services in 2018. Historically the sheriff's office took care of all of our own inmate medical expense billing. Since Correctional Recovery has taken over we have eliminated all of the staff time spent researching and following up on inmate medical expenses, which even in a small facility was taking up several hours per week. The staff at Correctional Recovery has proved to be knowledgeable about county jails and the corrections environment as a whole. Correctional Recovery has demonstrated that they are working on many different levels using multiple tools available to them to get the best rates for services. Recently we had another well-known large provider come to us offering flat rates for medical expenses. After much conversation and research, we found that Correctional Recovery was still our best advocate. With any organization the relationship between the customer and vendor is important. I believe that if you are a county jail, Correctional Recovery will work as hard for you as they do for us. As we all know health care costs continue to go up, having this team of people making sure that we are getting the best rates is the fiscally right thing to do."
Ryan Schiller, Undersheriff
"We have been with Correctional Recovery for several years now and have nothing but great results. The staff at Correctional Recovery are always available and more than willing to make our needs their main priority. Their reports depicting our savings are clear and detailed. Their proficiency in managing our medical billing has made our office run smoother and more efficient."
Lieutenant Manny DeLaRosa, Jail Administrator
We started with, "Correctional Recovery" in 2015 with nothing but positive things to say about their company and team members. When we started, their team was able to recoup money from already paid claims for medical services outside the jail that should have been billed to insurance companies, not the county. This saved our county thousands of dollars and continued savings since. With the rise in health care for incarcerated individuals and budgetary dilemmas most counties face including us, I would recommend Correctional Recovery to manage your off-site inmate medical claims.
Lieutenant Tamie Willson, Jail Administrator
Shiawassee County Sheriff Office
Working with Correctional Recovery has saved the Lake county jail time and money. The team at Correctional Recovery has made our medical billing easy. By using Correctional Recovery for our billing has drastically degreased the amount of time officers spent doing medical billing. With the easy to use off-site claims all our medical bills are sent directly to Correctional Recovery and their well-trained staff takes care of all of it. With the rapid changes in insurance billing it is nice to have a company that is looking out for my facility and help saving the budget. I would recommend Correctional Recovery to any county jail that wants to reduce their off-site medical bills. Sgt. Keith Bartram Lake County Jail
The Baraga County Sheriff's Office has been contracting with Correctional Recovery since 2016. Baraga County is a small County with a limited Medical budget. Correctional Recovery has saved the County thousands of dollars every year. The staff is easy to work with and always accessible.
The Manistee County Sheriff's Office has been utilizing Correctional Recovery since July 2015 to manage our inmate medical billing. Manistee County is a small county with a very limited budget. The service provided by Correctional Recovery has saved the County and its taxpayers thousands of dollars over the years and freed up countless staff hours. In my experience, this has been a very positive and fiscally responsible relationship for Manistee County Sheriff's Office.
Lieutenant Chris Banicki, Jail Administrator
We Are Your
#1

Asset Recovery & Management Team!!!
At Correctional Recovery, we strive to offer the best services at the lowest possible costs. Our research team is continually finding new ways to streamline systems and processes in correctional facilities to make healthcare more affordable, more compliant, and easier for staff. We do this all while incorporating proven solutions to reduce recidivism and creating a healthier inmate population.

A leader in Healthcare Solutions

Health Benefit Savings Without Sacrificing the Quality of Inmate Health Care